WordPress Ecommerce Solutions
Our E-commerce package is a complete turn-key package including site design, desk top, laptop, tablet and mobile versions, Woocommerce shopping cart installation, configuration, basic SEO, SSL certificate and web hosting.
You will benefit from our many years of WordPress experience adding many modifications to be sure your new site performs at it's best. Your new site will include the following options:
Woocommerce Shopping Cart
The ecommerce package will be a professional ecommerce module based on WordPress and WooCommerce. I have added many features not found in other shopping carts to make your site a success. Your site will enable your customers to browse your product line, choose options, place an order, pay online, edit their account info and choose a shipping method. It will have both a retail and wholesale login and an affiliate program. You will have unlimited revisions to all designs until you are fully satisfied.
Your new ecommerce site will have an admin console to allow you to easily add, edit and delete your own products, have capacity for unlimited products, (We will add up to 50 products for you at our base price), check inventory, monitor customers and build a newsletter mailing list. You will be able to set prices for group buying, manage an affiliate program and set up wholesale logins for your wholesale ecommerce clients. Throughout the building process we will explain the system to you. It requires no coding knowledge and you will be able to manage your new ecommerce site right through your browser from anywhere.
GRAPHICS AND APPEARANCE MODIFICATIONS
These mods make your site look it's best:
Slide show
Motion of elements to get attention
A contact page
Photo gallery
An optional blog
Google Sitemaps for Google ranking
SEO pack for search engine ranking
Search engine friendly URLS
These mods keep your site safe from hackers and spammers
Comment spam fighter to keep content spammers from your site
Hack attack blocker to keep hackers from destroying your site
Malware and virus search and block module to keep your site free from malware and viruses
YOUR NEW SITE WILL BE RESPONSIVE
This is a must in today's market!
Your new site will be compatible and responsive to mobile devices and will pass Google's mobile-friendly test. It's configuration will adapt to all devices, from a desktop to a mobile device.
YOUR SITE WILL BE ADA COMPLIANT
Since courts have overwhelmingly ruled that websites are considered places of public accommodation, under Title III of the ADA accessibility is mandatory for websites. Those sites that do not comply are subject to be sued. We will add custom code to help your site comply.
OUR PACKAGE INCLUDES ONE FULL YEAR OF PREMIUM HOSTING
We will also include one full year of premium hosting. Our hosting package comes with a convenient console so that you can monitor your site's performance, check hits, add new email addresses, etc. It includes the Elementor Page Builder to allow you to easily update your site right through your browser (no programming knowledge needed).Your site will be done in less than two weeks after we set a start date.
OUR PACKAGE INCLUDES ONE FULL YEAR OF WEEKLY SITE CHECKS
We will also include one full year of weekly site checks when your site is hosted on our servers.  Our weekly site checks package includes:
I review the site once a week to check for issues, make sure all plugins and security programs are updated and operating correctly and check the SEO. This also includes minor updates such as changing an image, editing text and adding or changing YouTube videos.
I will make weekly backups of your site.
It also includes a guarantee where if your site is hacked, crashes, is the subject of raansomware or otherwise has issues and goes offline I will fix it for free.
The above modifications are necessary to help make your site look good, rank well in the search engines and be safe and secure. If your new site does not have these mods, you are at risk of having poor SEO or being attacked by hackers.
You will also have a 6 month free warranty period that includes bug fixation and minor adjustments/changes.
An example of a WordPress Ecommerce Site with lots of action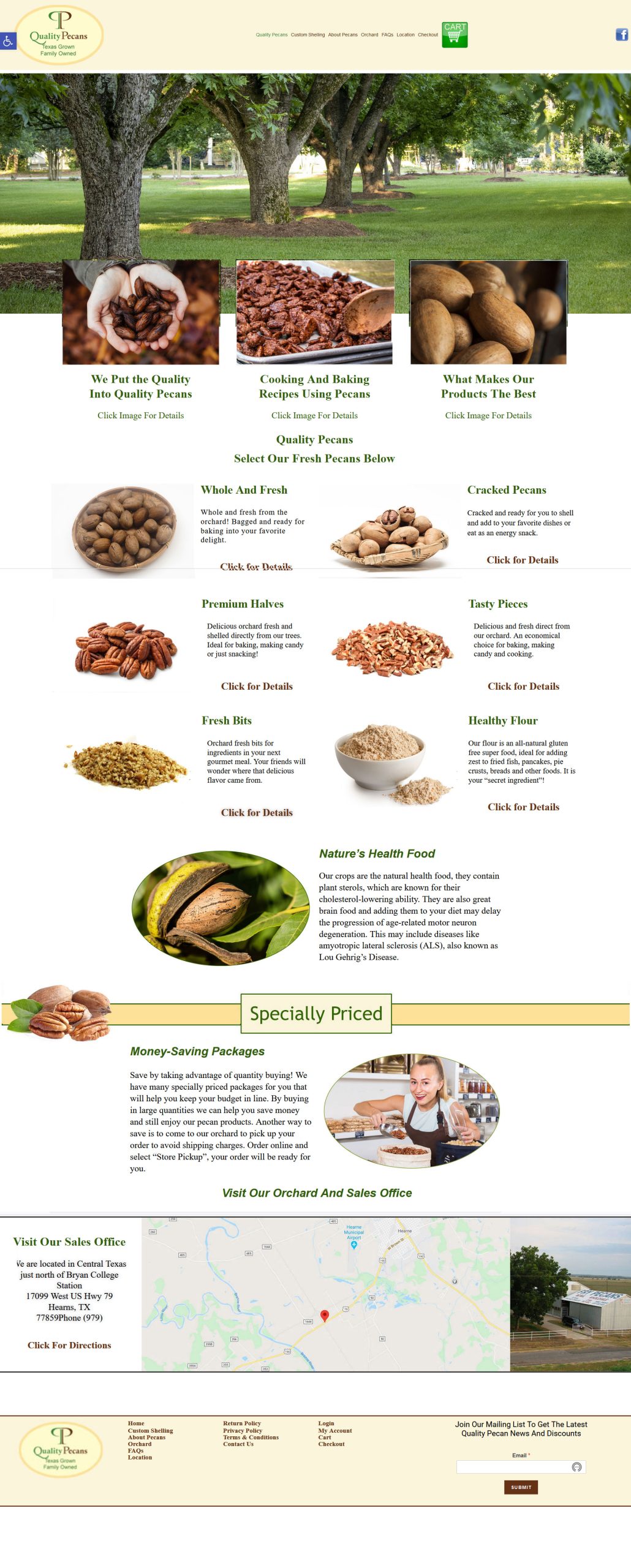 An example of a WordPress Ecommerce Site from Australia